Adrenaline Shocker CVO+XLS Combo Legendary - James Graley Baba Yaga in Non-Timer Frame
   |   
Baba Yaga James Graley Legendary Signature Series anodizing pattern. . Non-timer Adrenaline Mech Frame.
The Adrenaline Shocker CVO is, in our humble but experienced opinion, the best mechanical gun on the planet. The Adrenaline Shocker XLS is a very advanced electronic paintball gun. The base Shocker is amazing and our XLS is a radical change from the base. With the CVO+XLS Combo you get two guns in one. The guns share an upper body. If you add the option for both feed necks then you can swap those depending on if you're shooting electro or mechanical. The grip frame is easy to swap going from electro to mechanical in minutes. All parts for both setups are anodized to match. The two setups share the same Adrenaline serial number.
Our Shocker Classes Explained
The Adrenaline Shockers come as CVO (mechanical) only, XLS (electronic) only, or a CVO+XLS Combo. The combo gives you the parts you need for both guns in fully matching anodizing. That means you get a mechanical frame and trigger configuration, the electronics (and battery), a low rise with an optional matching mid rise.
In addition to the packages, they are separated by classes that alter both what the gun has and how much it costs. Those classes are explained in the chart below. If not buying a CVO+XLS combo the game timer and grip frame option applies only to the CVO version.
Uncommon
Rare
Epic
Legendary
Mythic
Price Point
$$
$$$
$$$$
$$$$$
$$$$$$
Dust or Polished
Anodizing Finish
Solid Anodizing
Upgraded Anodizing
Quality & Options
More Complex
Anodizing Options
Signature Series
Anodizing
Signature Series
Laser Engraving
Thunderstruck
Anodizing
Adrenaline Frame
and Game Timer
Upgraded Engraved
Adrenaline Grips
Legendary Engraved
Adrenaline Grips
Customer Reviews
Write a Review
Ask a Question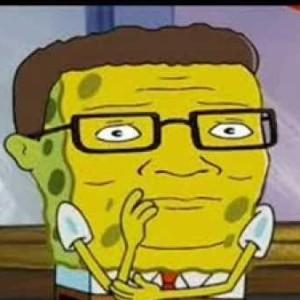 CC
02/06/2022
Connor C.

United States
I recommend this product
10/10
Seriously one of, if not THE BEST anodizing I've ever seen. The colors are rich, deep, and beautiful and the marker shoots amazing. You've got a customer for life.
06/14/2020
Mike K.
Atlanta, Georgia, United States
Baba Yaga
Got to take it out today for the first time for 10 man mechanical practice and it shot flawlessly all day, stood up to a lot of abuse and mud and water with no chops or ball breaks. This is easily one of the best guns I have ever gotten to use not to mention best looking.
02/28/2020
Daniel Z.
Monroe, Connecticut, United States
Awesome
Beautiful marker can't wait to use it!!!
01/09/2020
Patrick F.
Lodi, California, United States
A Rare Gem
The milling and anodizing of Adrenaline guns are the best. Their designs are one of the rare gems in the paintball world. I am very excited and proud to own a Thunderstruck Shocker.
01/08/2020
Gregory L.
Phoenix, Arizona, United States
Worth the wait!!!
I grew up drooling over adrenaline markers and jumped at the chance to get a modern marker made by their hands. Not disappointed at all, marker shoots great. Can't imagine what it will feel like broken in. Looks great too. I got the combo, personally unless I play a mech tournament I'll probsbly never switch it over, but they did a great job on the cvo frame as well